Cookie Consent Solution for GDPR and CCPA Compliance
Deploy a custom cookie banner, manage script blocking and record user consent without writing a single line of code.
14-day free trial     No credit card required
The #1 cookie consent solution, trusted by 1 Million websites



"Fantastic GDPR-compliant tool."
"Way better than any other cookie tool out there."
"Best support on the planet."
See how CookieYes helps you achieve compliance
Display custom cookie banner
Add custom layout, design and text
Personalise with CSS and custom branding
Show banner in any of the 30+ languages
Add banner on any CMS or HTML site
Implement granular cookie control
Auto-block third-party cookies
Set cookies as per user preferences
Collect consent for cookie categories
Get an overview of consent opt-ins
Automate website scanning
Generate detailed cookie audit report
Detect and auto-categorize all cookies
Schedule monthly cookie scanning
Scan behind login for hidden cookies
Foolproof consent management
Geo-target banner for specific users
Record user consent logs for proof
Integrate with Google Consent Mode
Add cookie widget for consent withdrawal
Use free policy generators
Answer quick questionnaires
Use pre-built policy templates
Generate custom policies in minutes
Copy-paste it to your website
Fast-track your compliance
and minimize your legal risks
We have a plan for every website
Build compliant cookie consent experiences



Floating cookie consent banner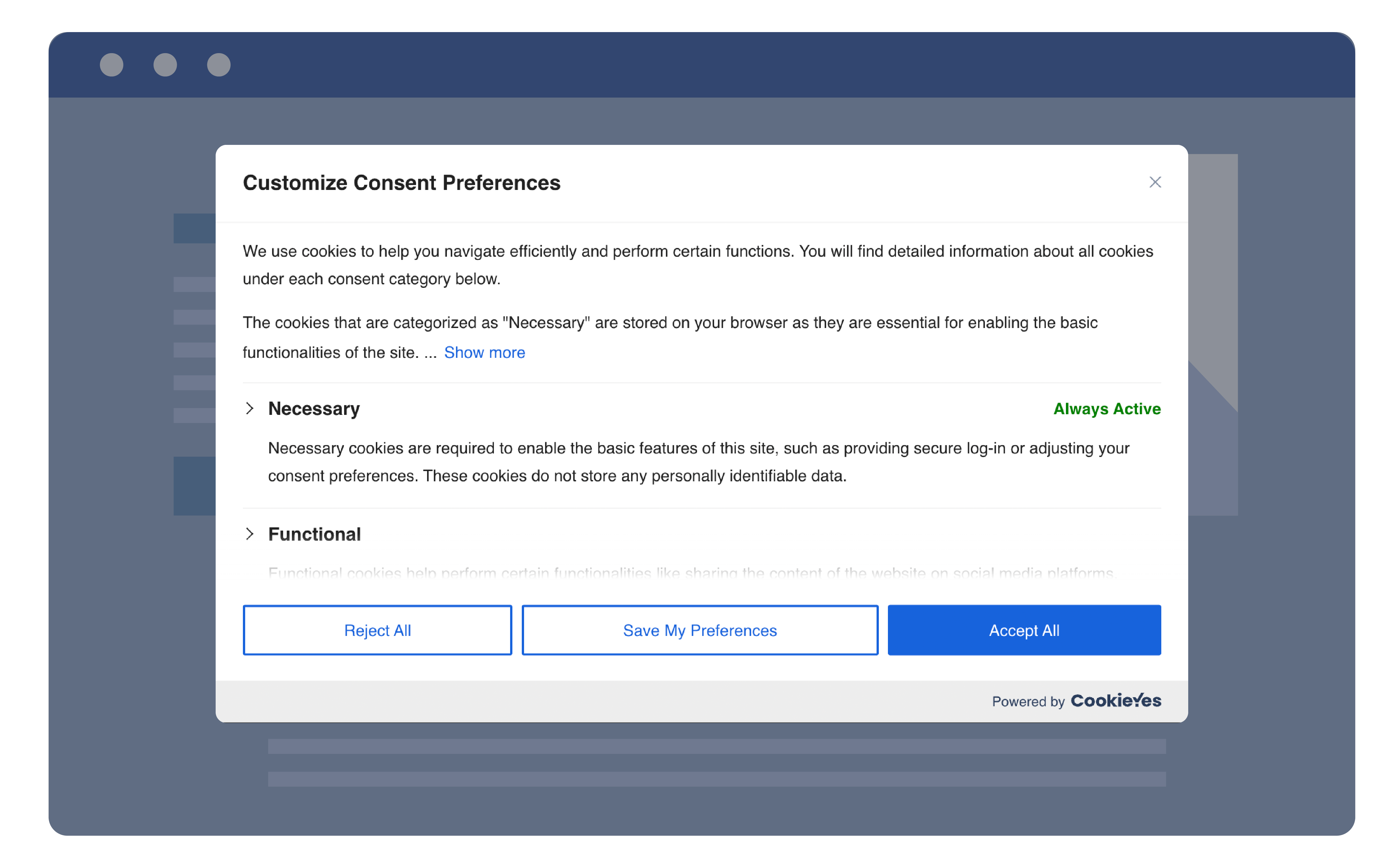 Cookie consent banner 'Preference Centre'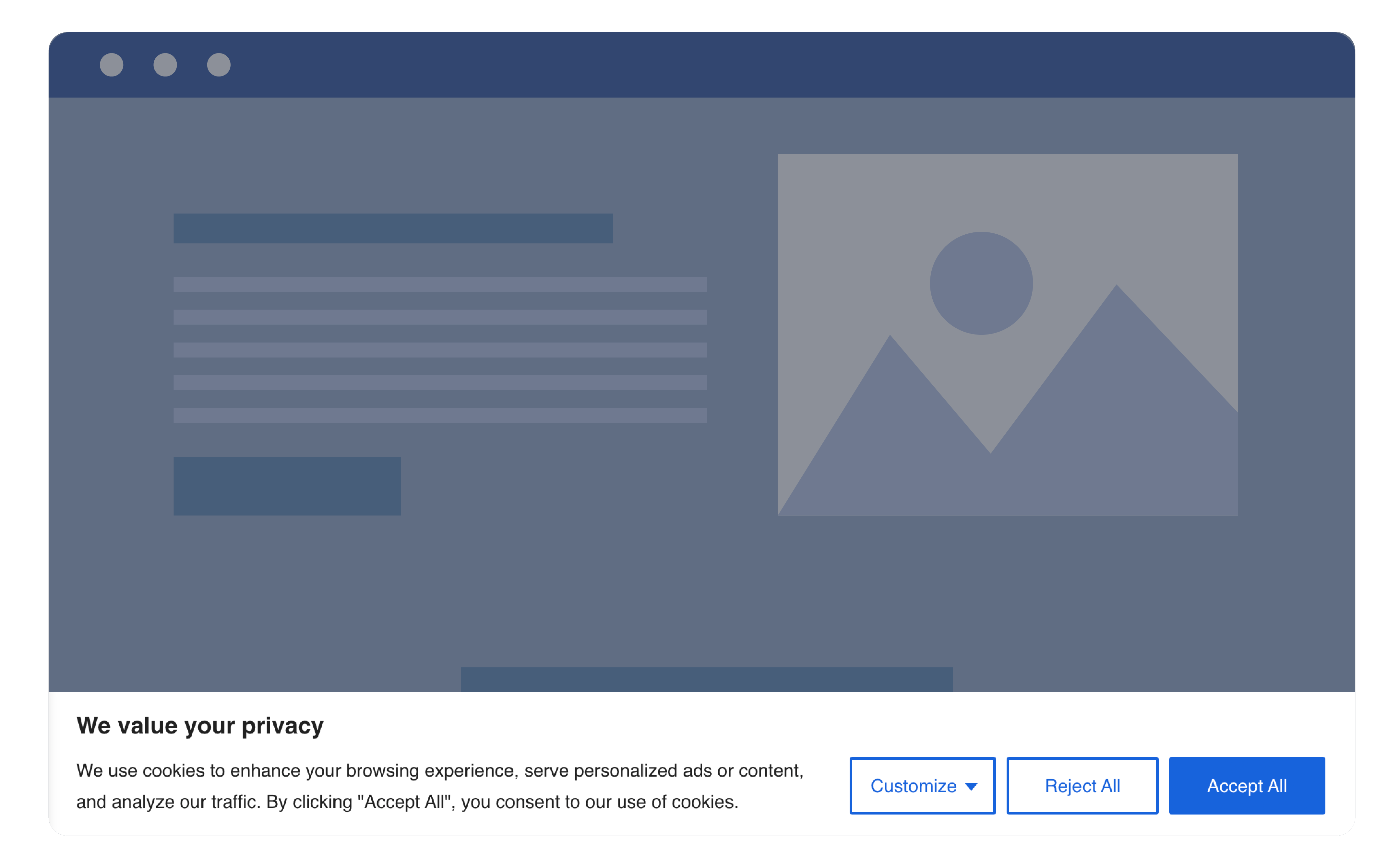 Footer cookie consent banner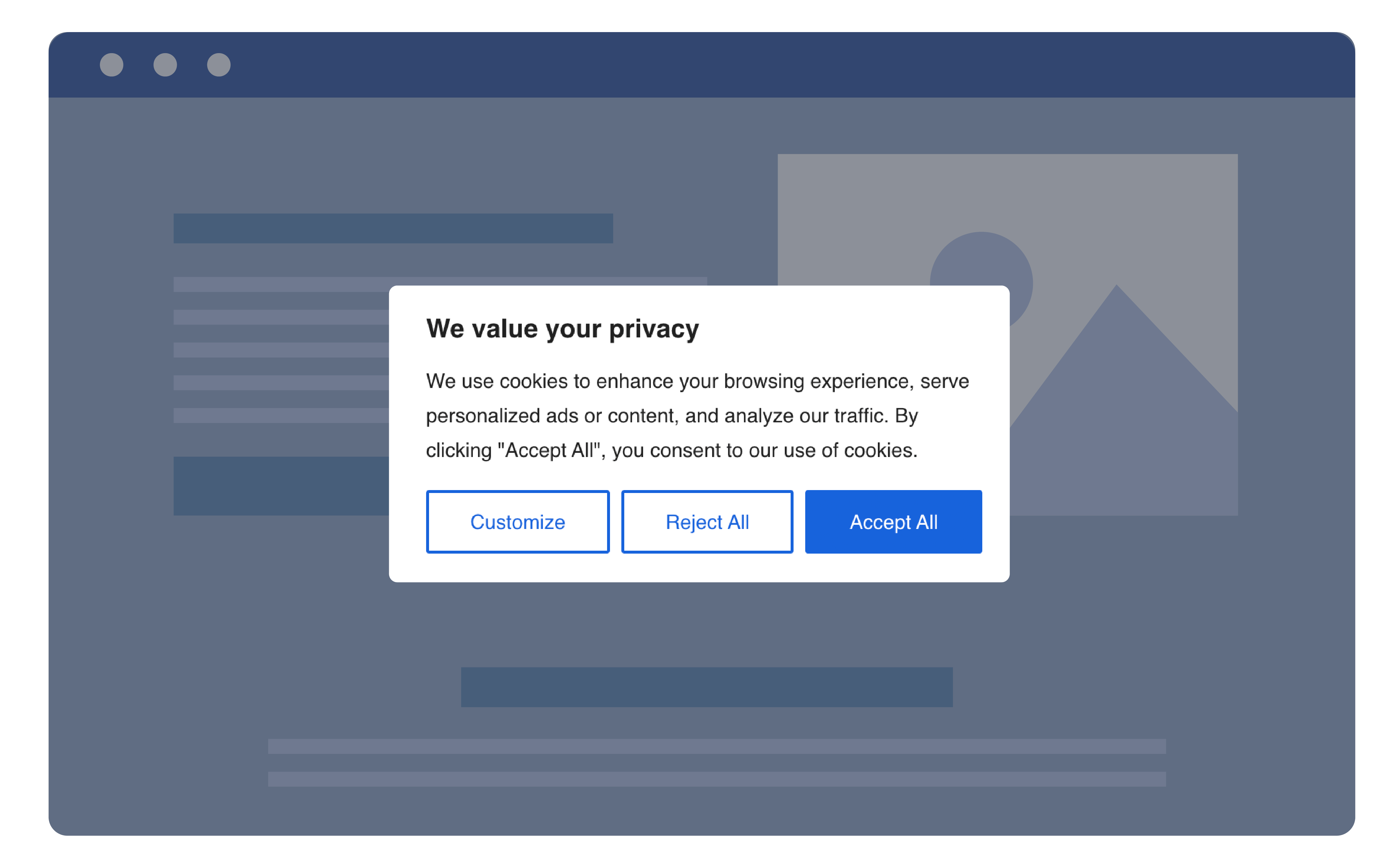 Popup cookie consent banner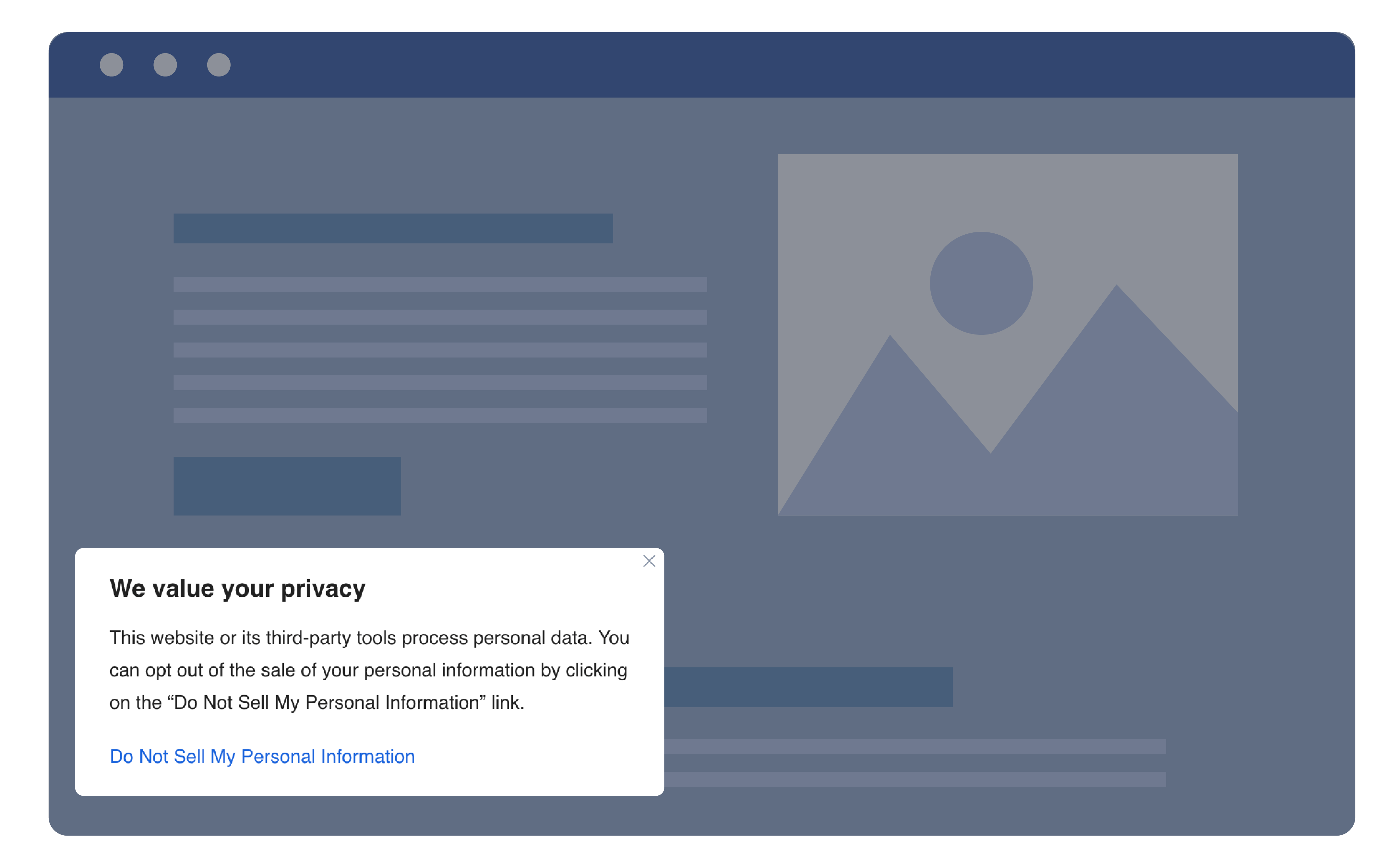 CCPA opt-out cookie consent banner
Frequently asked questions




Cookie consent is the legal requirement to obtain consent from website visitors before setting cookies on their devices. Consent is collected via a cookie banner that enables visitors to accept or decline cookies on the website.
Privacy regulations like the GDPR in the EU and UK, LGDP in Brazil, POPIA in South Africa and similar laws around the world require businesses to get consent for collecting a user's personal data. As cookies and trackers can store personal data and be used to identify an individual, they are considered part of personal data.

Do I need cookie consent?
Yes, you are required to get cookie consent from your website visitors if your website uses cookies (all websites do) and your website is used by residents of a country with privacy regulations like the GDPR in place.
If your website only uses strictly necessary cookies or cookies that are essential to perform a service expected by the user (eg: session cookies), you can be exempt from cookie consent. But note that, most websites set cookies that do not meet this criterion and therefore are required to get user consent for cookies.

How does cookie consent work?
The cookie consent banner displayed on your website will record the user's response and set cookies based on that response. If the user accepts all cookies, then all cookies will be set on their browser. If they reject all cookies, only strictly necessary cookies (that are essential for the website to function) will be set. If they customize their cookie preferences, only the cookie categories they have enabled will be set on their browser.

Cookie consent should last for not more than a year i.e. you should renew user consent after 1 year. Depending on your national Data Protection Authority (DPA) guidelines you may also be required to renew user consent every 6 months. With CookieYes, you can set the consent expiration days as per your requirement.
How long should cookie consent last?
How do I add cookie consent to my website?
You can implement cookie consent on your website in just 3 simple steps.

Sign up on CookieYes for free

Choose your cookie consent banner layout

Copy the cookie banner code and paste it to your website
For a detailed guide, follow how to add a cookie banner on a website.
Set up a cookie consent banner in minutes
Add a single-line code and collect cookie consent instantly.
Create an account for free
Choose a cookie banner layout
Copy & paste code on your website
14-day free trial     No credit card required